DroneTeam Twente sets their sight on a podium place at the IMechE 2022 UAS Challenge
Last week, the 4th team of DroneTeam Twente started their work. With a lot of enthusiasm the 13 members of the new team are aiming high: the goal is to finish in the top 3 out of more than 30 participats in the international UAS Challenge. The secondary goal of the team is to improve drone education and STEM outreach by giving DronoBox workshops to students, schools and businesses.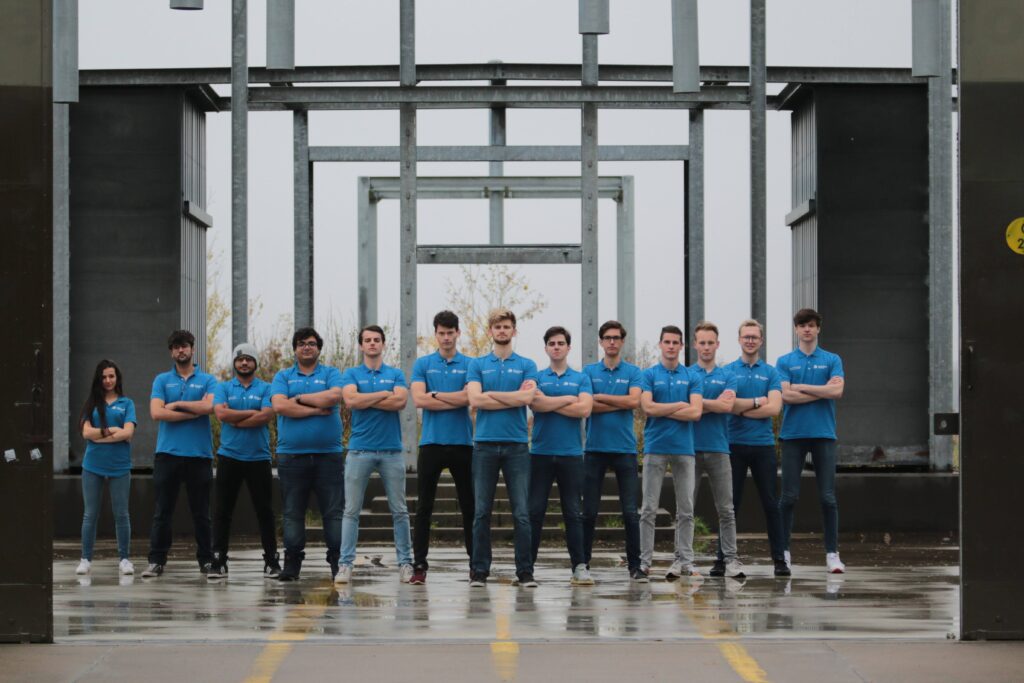 UAS Challenge
The DroneTeam plans to stimulate innovation by competing in the Institution of Mechanical Engineers' UAS Challenge, a humanitarian aid delivery drone competition. Student teams from around the world compete every year. The UAS Challenge is the sole competition of the team and thus the main focus of the DroneTeam. 
For the competition, the DroneTeam makes a humanitarian aid drone designed to deliver packages to remote locations during disasters. While the package is being delivered, the drone can scan the environment with the use of cameras, thereby mapping out the disaster zone. The UAS Challenge has rules and requirements which drive participating teams to be innovative and find novel design solutions. 
The DroneTeam plans to achieve the acceleration of the drone industry by using the innovation of the UAS Challenge and applying them in real-life scenarios. 
As drones are versatile, the UAS drone design can be altered such that it may fit different business cases. This allows the drone team to innovate even further, as well as grow the DroneTeam through collaborations.
DronoBox Workshops
Innovation through education is a concept the DroneTeam values. Developed by the DroneTeam, DronoBox is a workshop in which participants can gain hands-on knowledge and experience with constructing drones. Moreover, the DronoBox workshops are part of the DroneTeam sponsor package, therefore supporting the team. For more information, visit this page.